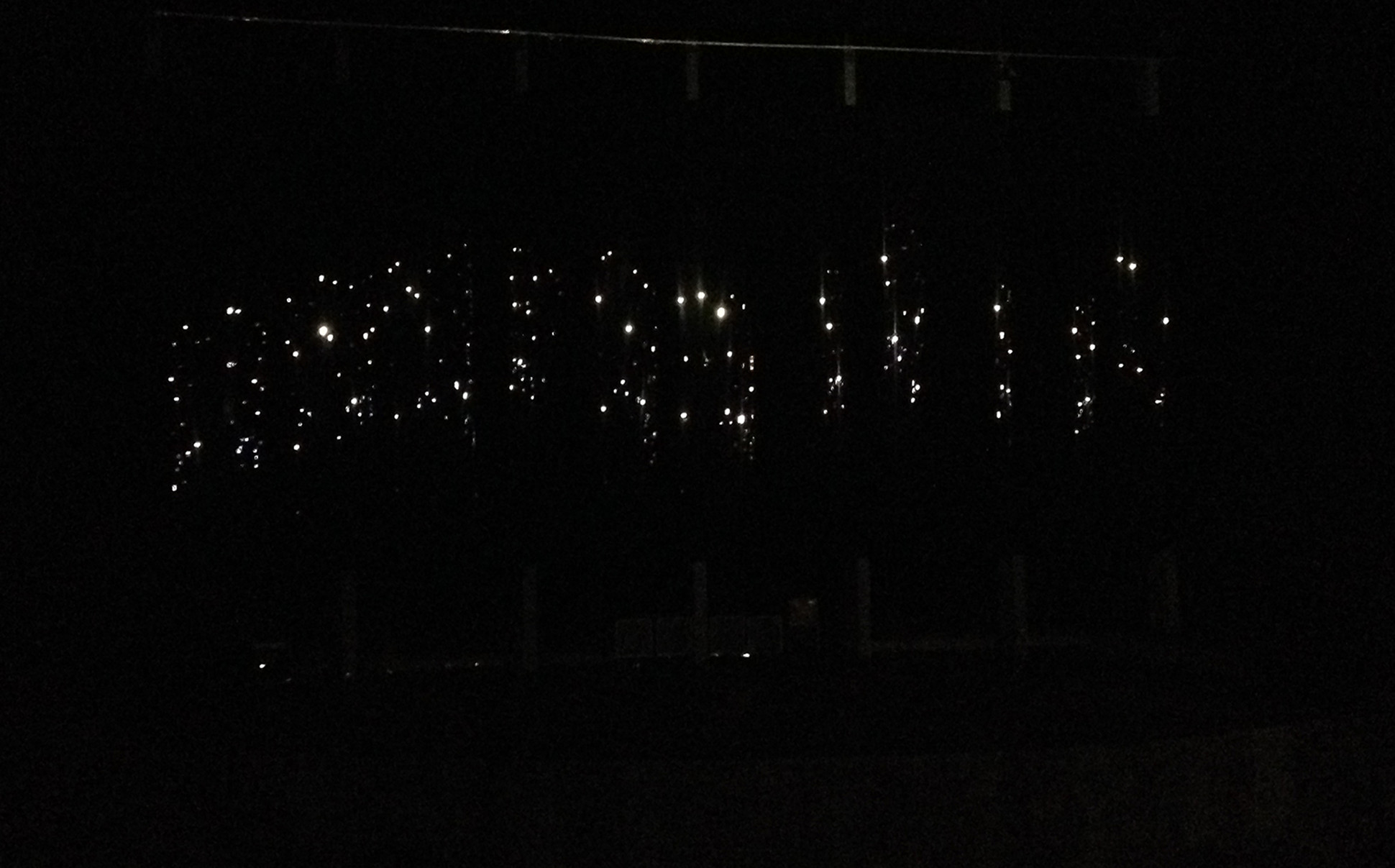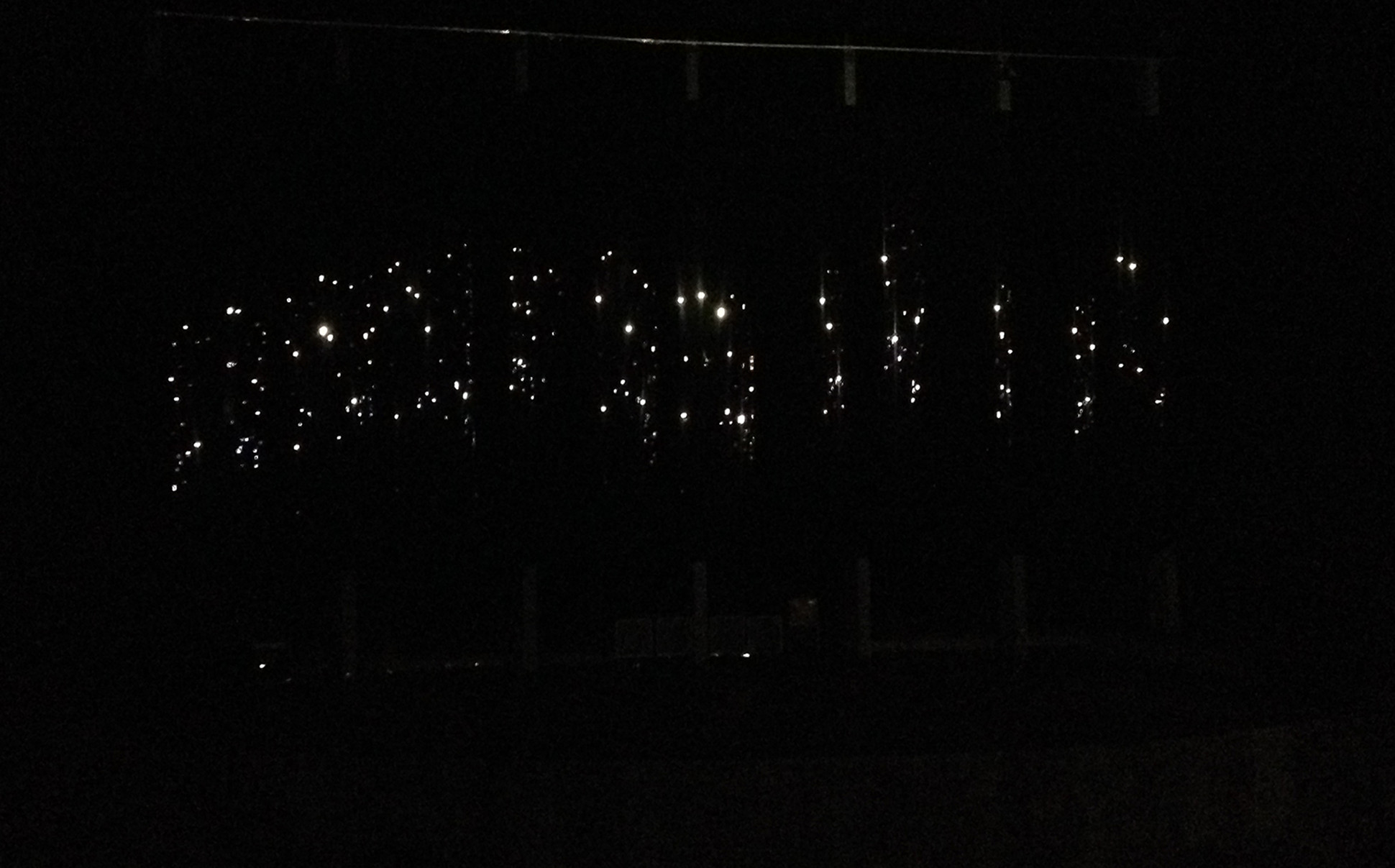 Srebrenica 1995-2015
2015. Light and sound performance. Sound system, transparent foil, LED lights, moving head, PAR spotlights. Duration of the performance: 30 mins.
With Carl Michael von Hausswolff. Invitation, concept and text by Sena Kulenovic.
The performance was developed following an invitation by Sena Kulenovic to create a light and sound event for commemoration of the Srebrenica genocide, at the outdoor Summer Cinema Tuskanac in Zagreb.
Photos: Orsat Frankovic, Sena Kulenovic.
Situation drawing